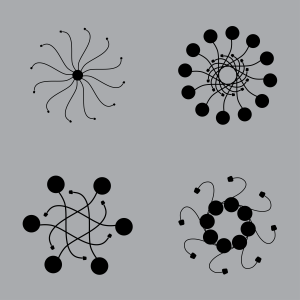 SpinMorePoi.com has quickly become the definitive hub for poi spinning online. Every poi spinner wants to learn, share, and watch videos. But they also want good gear!
Well, that's where you come in.
The only site of its kind, Spin More Poi had over 50,000 hits in this, its first year, alone. And the numbers are growing! SMP continues to gain popularity. Will you grow with us?
Whether you are a prop shop, or any other kind of company looking to reach out to poi spinners, this is the place to do it.
We'll always kept our advertising costs low to better support and serve the world of poi. If you're looking for exposure, you can advertise per month or per week under the following price structures.
Per Month
As of December 2015, our 280 x 280 ads are $25 for one month. This is usually the preferred option for shops.
If you're advertising an event, an ad is only $15 per month
Per Week
As of December 2015, our 280 x 280 ads are $8 for one week.
For events, they are $5 per week.
**Prices are going to go up as the site gains more traffic. You will be notified, if we've organized a monthly autopay, before the ad is paused.
Have any questions or want to go ahead and advertise? Please contact us with the Contact Page, and put 'advertising' in the subject line. 🙂
Thanks for your interest and efforts in growing our art!